Audi A3
Exterior Features
Turbocharged TFSI Engine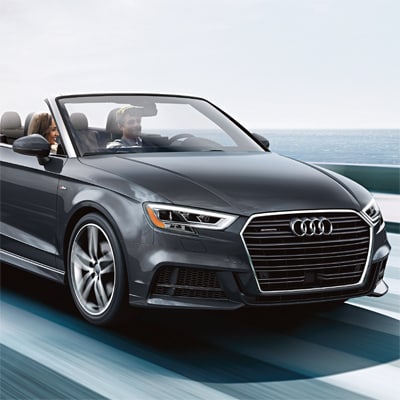 Explosive Potential that Begins Underneath the Hood
The available turbocharged TFSI engine for the Audi A3 displays some explosive force through 258 horsepower, providing get-up-and-go capability to depend on in traffic. Regardless of if you choose the four-door sedan or two-door Cabriolet, this powertrain performance enhances the experience of your drive as a whole for confident commuting ahead.
Quattro All-Wheel Drive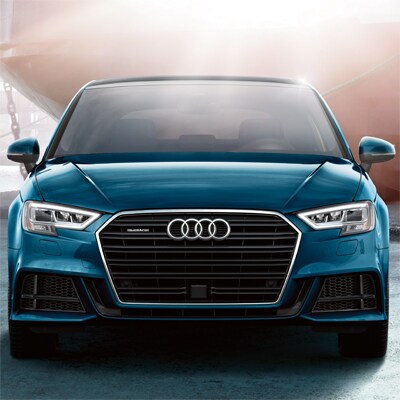 Grip the Road Surface as the Seasons Change
Legendary quattro all-wheel drive helps the Audi A3 remain proactive when it comes to travel over multiple variations of road surfaces. Regardless of weather and the type of travel you embark upon, this torque transfer system provides traction and control. This only adds to the peace of mind and reassurances that you can anticipate behind the wheel.
Panoramic Sunroof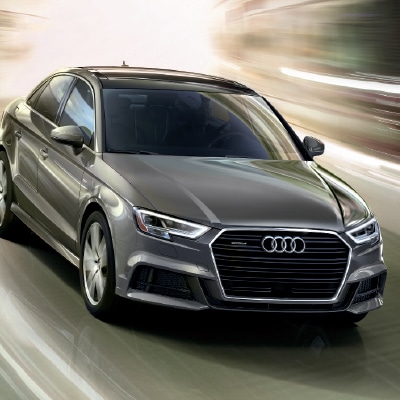 Enjoying Nature from a New Perspective
A standard panoramic sunroof in the Audi A3 allows you to experience nature from a new perspective, opening your interior cabin to sunshine and fresh air whenever you feel like it. Tilt and slide power features take just seconds for you to access, making for a convenient process that brings you closer to the scenery surrounding you.

Audi A3
Interior Features
Audi Virtual Cockpit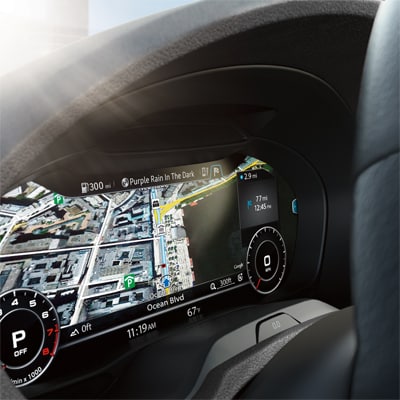 Digital Navigation at the Next Level
The available 12.3-inch instrument display lays out available Google Earth navigation before you in the cockpit of your new Audi model, bringing you a concise visual of your next destination and the respective turns you need to make. Directional travel turns digital with this fully immersive technological experience.
Audi Connect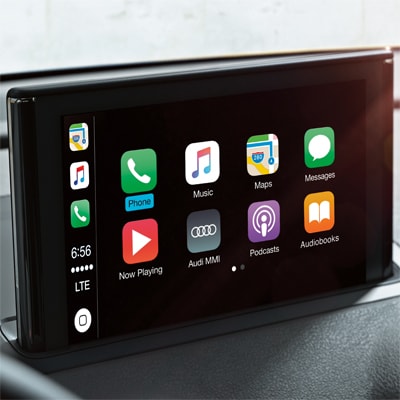 A Central Hub of Technology inside of your Cockpit
Incorporating digital resources that include Google Earth, weather data and traffic pattern analysis, the available Audi Connect technology interface is essential technology that only adds to your experience on the move. The built-in 4G LTE connectivity and an available Wi-Fi hotspot are yet another example of ways for you connect with the outside of the world inside of this luxury Audi sedan.
DCH Audi Oxnard: A Great Place to Lease an Audi A3
Many of our customers in Fillmore, CA count the Audi A3 as a fan-favorite in the Audi lineup of vehicles. This car, with its reputation for sporty handling and power acceleration, gives it customers an unforgettable ride. With leasing become an increasingly more popular option for new vehicle financing, even more customers are considering this vehicle than ever before. DCH Audi Oxnard, located at 1600 E Ventura Boulevard in Oxnard, CA, has a huge inventory of this increasingly attractive vehicle. Please feel free to look at our new Audi A3 inventory and discover the trim level and color that best suit your needs.
Why Would I Lease an Audi A3?
You've probably heard some of your friends and neighbors in Moorpark, CA talking about leasing an Audi A3 and wondered why they made that decision. Leasing can be a great choice for many people. There are many benefits and advantages to leasing, including:
A Lower Monthly Payment: Leasing will almost always give our Camarillo, CA customers a lower monthly payment on your Audi A3 than you would get with an auto loan. This means you can drive the same luxury car for less money out of pocket.
A New Audi A3 Every Two to Four Years: Realistically, our Santa Paula, CA customers could be in a new version of this car every two to four years, depending on your lease agreement. This means being in a vehicle with the latest updates and features a consistent basis. If you wanted to try a different vehicle at the end of your lease agreement, you could do that too.
Manufacturer's Coverage: Unless you are in a high-mileage lease, you will be under some form of manufacturer's warranty the entire time the Audi A3 is in your possession.
Typically, Audi offers leasing specials on many of its vehicles. Feel free to browse our current specials and see what is currently being offered for this luxury car.
A Finance Team Willing to Help
The finance team at DCH Audi Oxnard, in Oxnard, CA, has a vast amount of experience and knowledge regarding leasing. They can answer all your questions and help you through the financing process. Complete the credit application today and take the first step in leasing a new Audi A3.